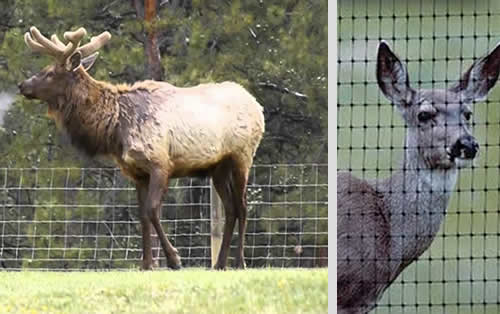 ELK AND DEER FENCING
Our durable deer control fencing protects your vegetation from unwanted critters.
Norplex, Inc. has been manufacturing affordable Deer Fence and Deer Control Fencing solutions for decades. We offer cost effective ways to provide protection from elk and deer damage. Our elk and deer fencing is nearly invisible after installation, and protects farms, nurseries, gardens and property perimeters.
We offer a wide selection of types, mesh sizes, gauges, heights, and colors of polyethylene deer fencing. All of our protective fencing products are designed for durability and longevity. Plastic deer fence is lightweight but extremely strong with breaking strengths ranging from 500lb/sq.ft. to 950 lb/sq.ft. Deer fencing provides affordable protection at a fraction of the cost of traditional fencing. Our deer fences are rated to last up to 20+ years in the field.
GARDEN FENCING
Our extruded garden fencing products helps protect plants and trees during all phases of their life.
Strong and durable, our garden fencing is easy to handle and available in a variety of configurations. Whether it is used as a plastic fence, perimeter fence, garden fence, wind screen, or crop protector, our extruded plastic fencing will safeguard your vegetation.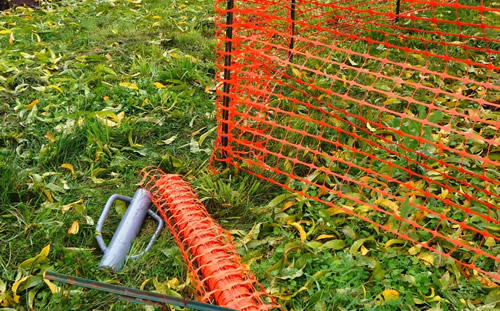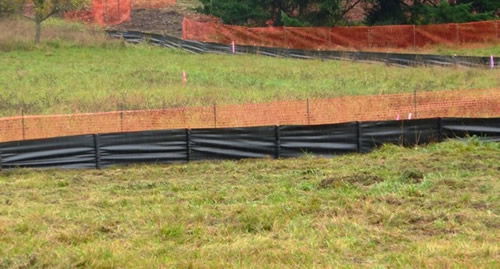 SAFETY AND BARRIER FENCING
Our lightweight plastic mesh barrier fencing is visually appealing and excellent at pedestrian control.
For years contractors and event organizers have depended on Norplex, Inc. for durable safety and barrier fencing with smooth edges. The smooth borders make our safety fencing less likely to cut and scrape surfaces during installation and removal processes. Whether it is used to create visual barriers around construction sites and work zones, or as crowd control at fairs, festivals, carnivals, parades, and sporting events, our safety and barrier fencing affords you security and durability with affordability.