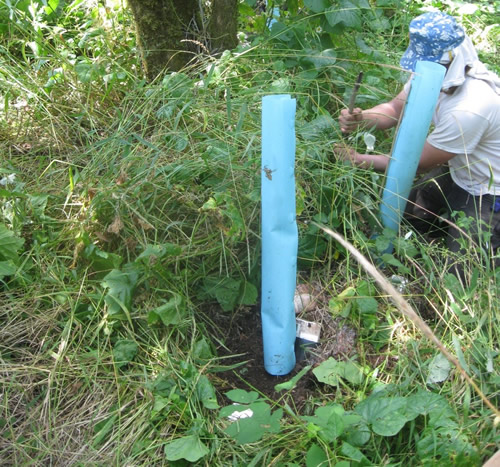 Our forestry extruded netting portfolio promotes successful tree and shrub vine establishment.
Tough but flexible, yet remarkably gentle to even the most delicate stems and shoots, our forestry netting is available in a variety of configurations. Whether it is used as a containment material to transport plants or as a protective component in forest and nursery applications, we have netting and tubing products that will secure and safeguard your trees from the ground up.
Our forest seedling protection products include:
TREE TUBES – Tough but flexible these rigid seedling protection tubes are constructed to help young broad leaf seedlings survive in their first few seasons. From wildlife habitat plantings to future timber stands we've got a solution to get the job done in your field, woodlot, or backyard.
TREE SKIRTS
TREE GUARDS – Designed to provide protection against deer, rabbits, and rodents, our heavy gauge netting maintains rigidity and comes with a photodegradable lifespan.
BUG CAPS
SHADE CARDS – When regenerating a site, a forester must protect young plants from intense solar exposure. Norplex, Inc. manufactures effective and inexpensive tree cards that provide the necessary shade for seedling protection.